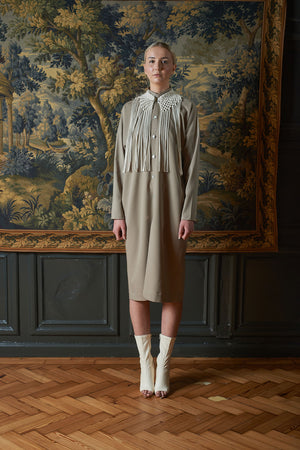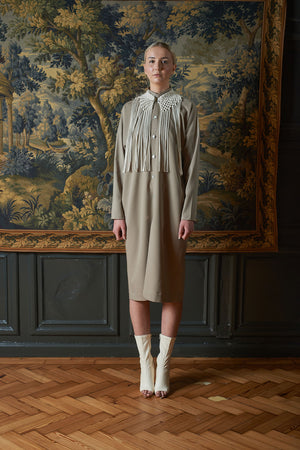 Amelia Bejewelled Shirt Dress
Shirt dress with contrast signature weave collar piece-separate to the dress. The hand woven element is made in day light at our London studio and forms part of our 'Handmade in Daylight' capsule collection. 
Composition: 100% Cotton
Model wears UK Size 8
A unique TQR Code provided with every item sold. TQR CODE stands for Transparency QR Code that captures the journey of every item that is produced and sold by L Saha.