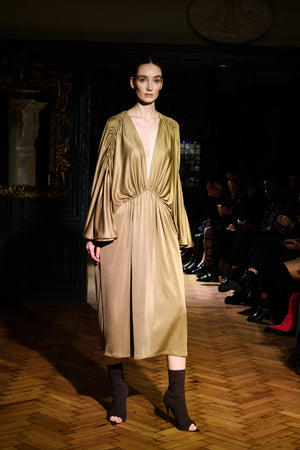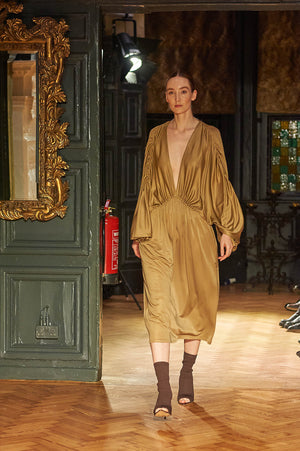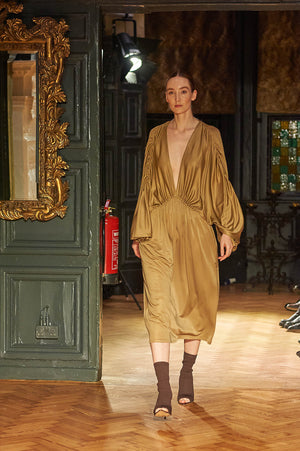 Aqua Gold Draped Dress
Draped and gathered silk jersey dress with diagonal waistline.
Composition: 100% Silk Jersey
Model wears UK Size 8
A unique TQR Code provided with every item sold. TQR CODE stands for Transparency QR Code that captures the journey of every item that is produced and sold by L Saha.