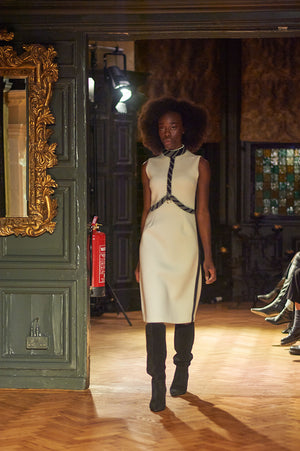 Seraphine Dress
Seraphine Dress is a round neck, midi dress with hand made embroidery on the neckline and central panel. It has contrast stripe on the side seams.
Made from up-cycled Neoprene, this dress is embroidered with hand-woven components, made at our London based studio. 

Composition: 100% Up-cycled Neoprene, mixed yarn. 
Model wears UK Size 8
A unique TQR Code provided with every item sold. TQR CODE stands for Transparency QR Code that captures the journey of every item that is produced and sold by L Saha.