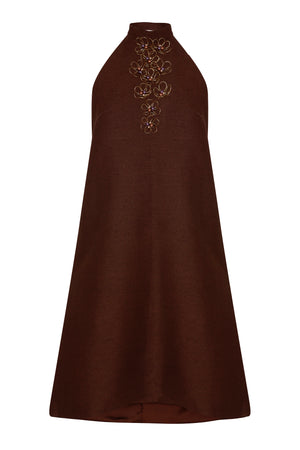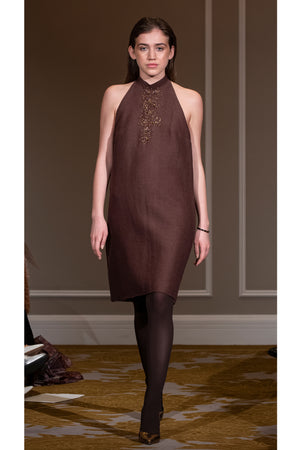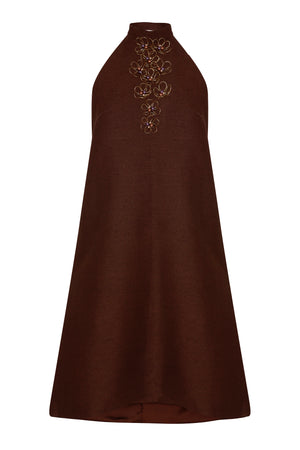 Pearlescent Dress
A knee length, halter neck dress, with floral & pearl embroidery. The versatile silhouette, understated colour and intricate attention to detail makes this dress suitable for both daytime and evening dressing. Every single flower used in the embroidery has been hand crafted from recycled copper and man made pearl, at our atelier in London. 
Composition: 40% Jute 60%Voile
Model is wearing UK SIZE 8
A unique TQR Code provided with every item sold. TQR CODE stands for Transparency QR Code that captures the journey of every item that is produced and sold by L Saha.